OUR PROCESS
Wheel Craft delivers the WORLD'S HIGHEST QUALITY FINISH for factory and aftermarket wheels. The information we are sharing with you here will help you explore the features behind our quality. The Wheel Craft team is proud to share our story and we are thankful for your interest.
Learn About PVD Chrome
PVD Chrome is a performance finish that is eye-catching, durable, and easy to clean.   PVD stands for Physical Vapor Deposition and is a process of applying a micro-thin layer of chrome onto the entire surface of the wheel. 
The traditional chrome application process layers material (copper, nickel, and chrome) onto the surface of the wheel in a series of chemical baths in order to achieve the chrome finish.  
PVD Chrome process takes place in a vacuum system where the chromium material is converted into a gas and deposited onto the wheel where it converts back to a solid, resulting in a chrome appearance.   Wheel Craft finishes the entire wheel surface (face, inner barrel, back of spokes, etc) except for the mounting surface where the wheel meets the hub.
The PVD Chrome process creates an inseparable bond between the micro-thin chrome and surface of the wheel.   We complete the process by applying an acrylic clear coat to protect the final finish.  
Take a Tour
We invite you to tour our facility at your own pace….and stop along the way to learn more about specific areas of our process…  You will see "tags" with detailed descriptions that can be opened by scrolling your cursor over the image.
Thank you for your interest in Wheel Craft and our World Class PVD Chrome Process.
3 Most Important Steps to Our Process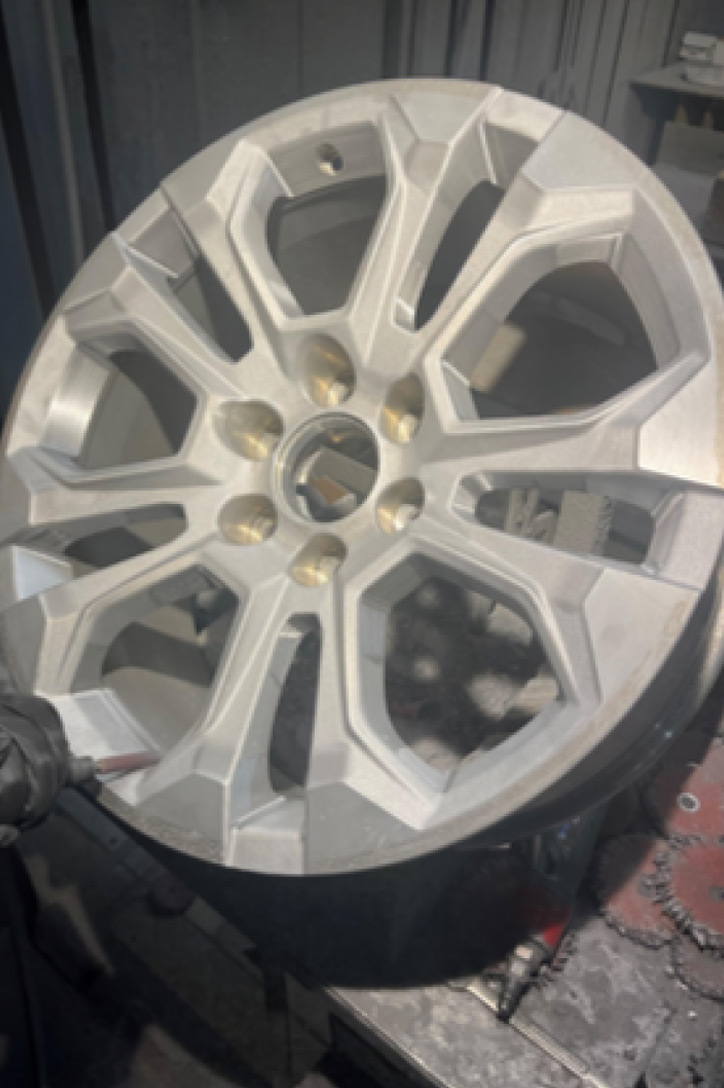 #1 – Preparation
Wheel Craft "HAND POLISHES" each wheels to ensure the substrate is ready to receive our finish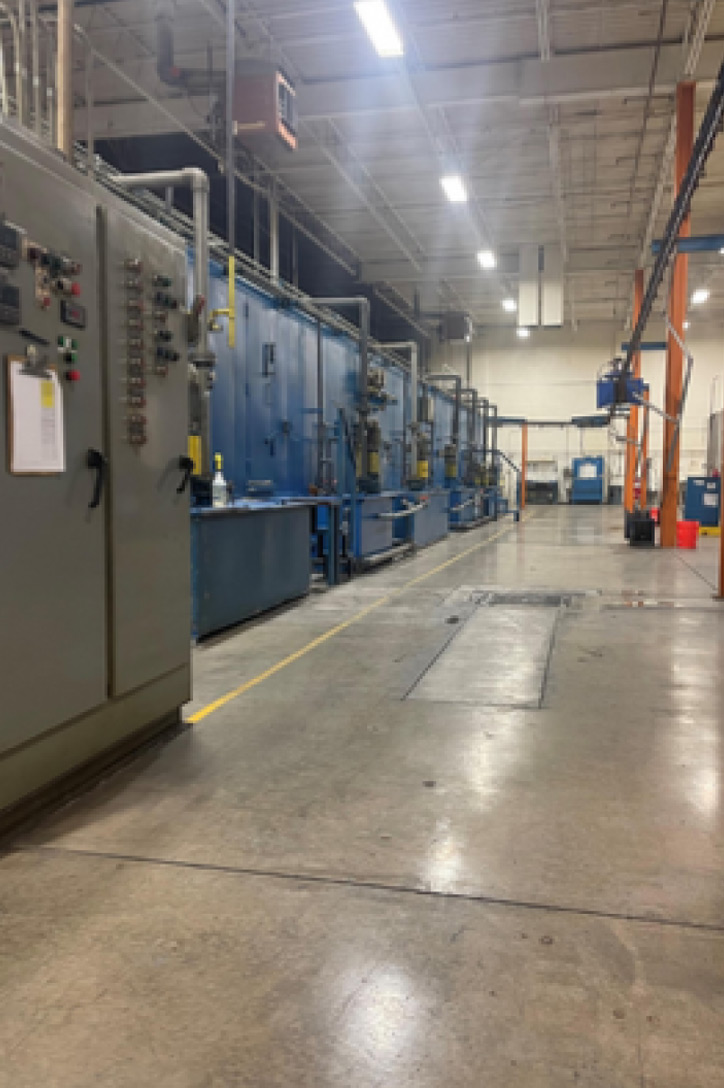 #2 – Pre-Treat
Our Pre-Treat process is second to none. We thoroughly clean the wheels / parts and apply specifically formulated chemicals to ensure strong bonding of our finish.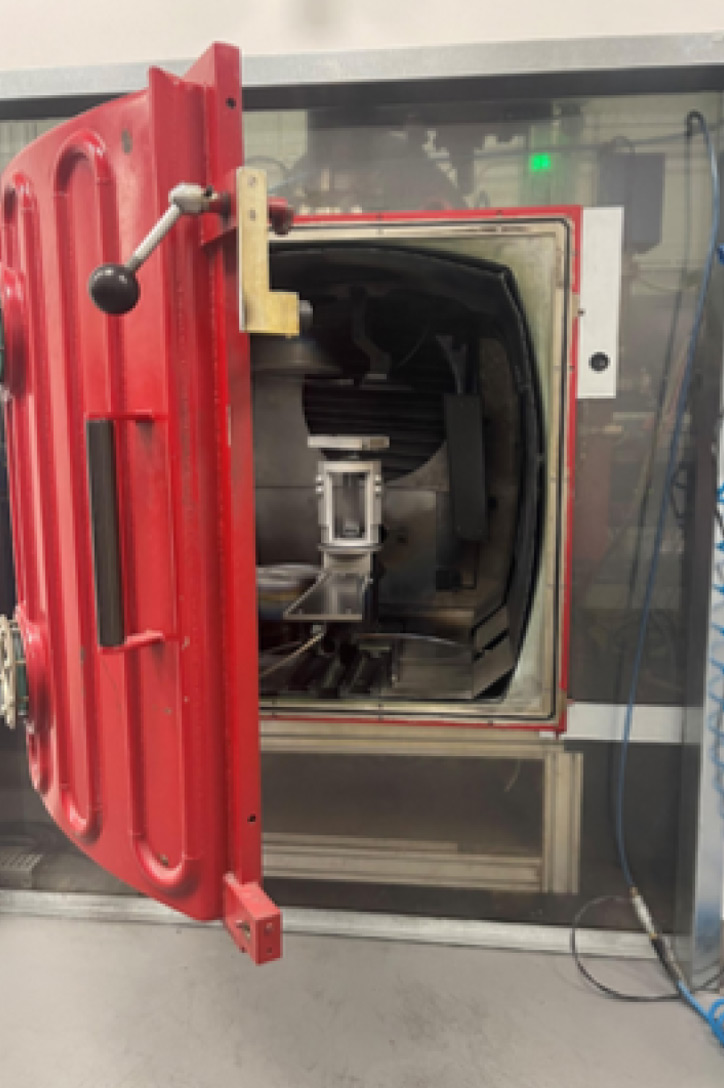 #3 – Proprietary PVD Process
We apply precise scientific standards to ensure the finest PVD Chrome Finish available in the market
DNA of Wheel Craft's PVD Chrome Finish
The extreme durability of our finish is due to the micro-thin thickness of our application.
Why is this important?    The thicker the finish is, the more susceptible it will be to chipping and impact damage.   Below is a comparison of Wheel Craft's PVD Chrome Finish and that of a competitor's.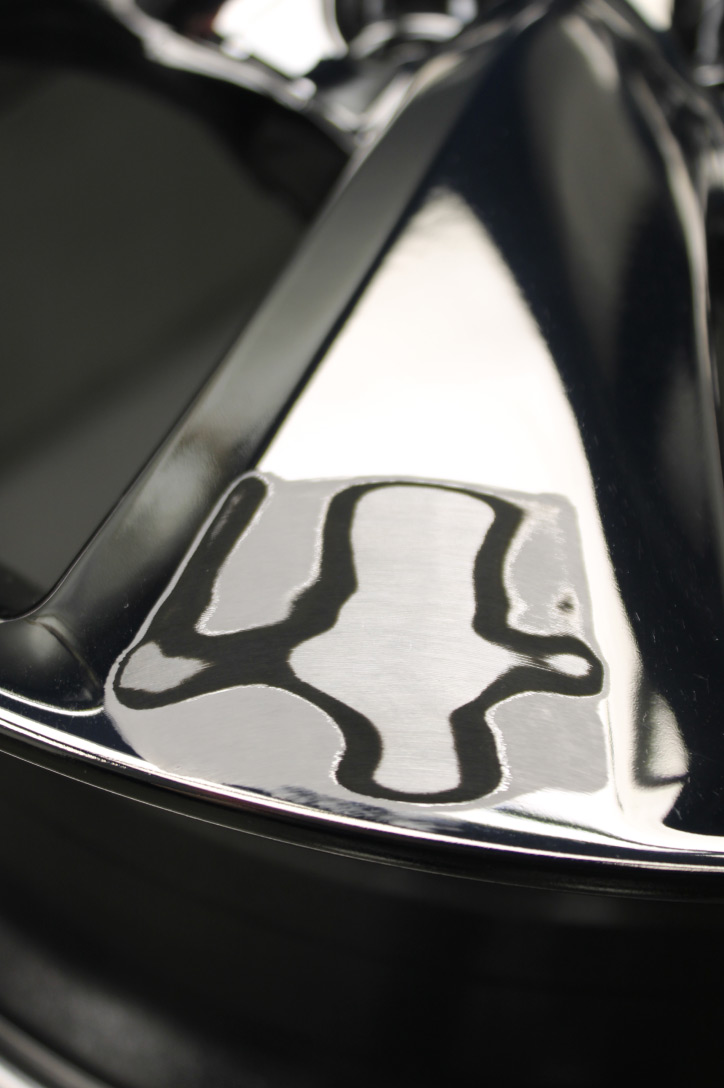 Wheel Craft Finish
This demonstrates the "thinness" of our finish.  Alloy, Base Coat, and Finish Layers are essentially bonded together.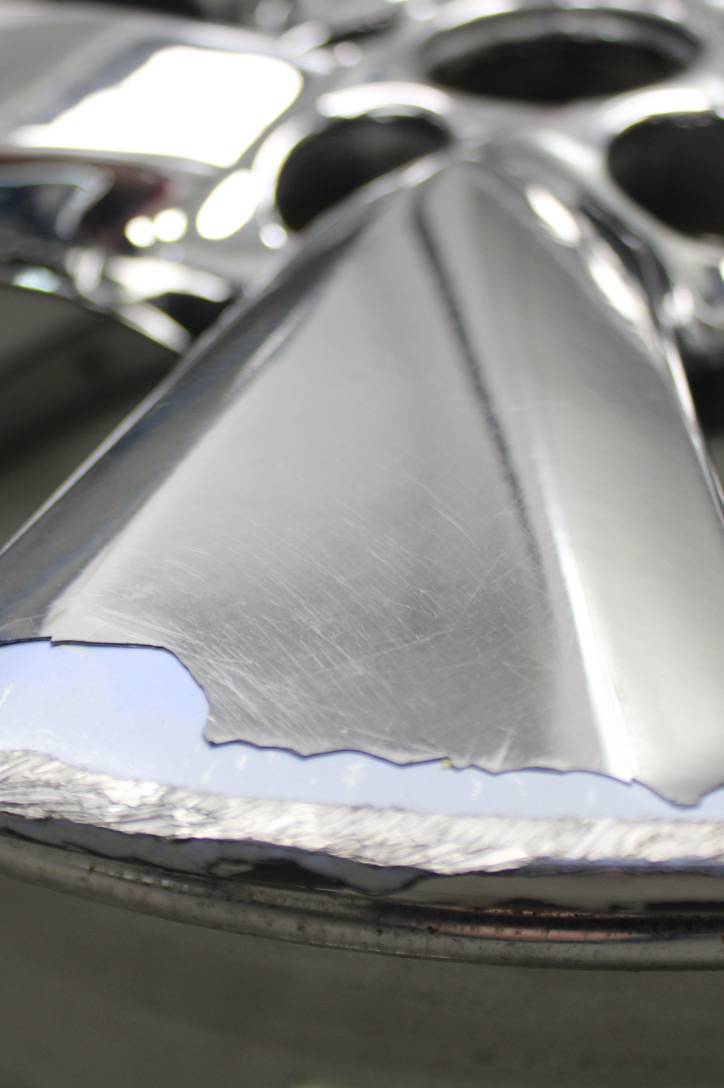 Typical Competitor's Finish
You can see the "thick" coating that is simply "laying on top" of the wheel surface.  Notice the distinct "ridge" between the finish and the wheel surface!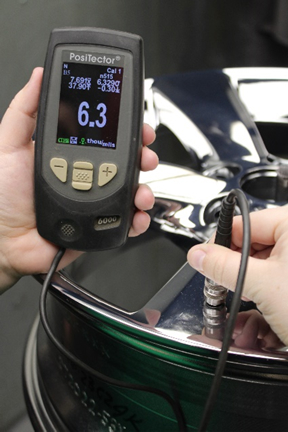 Wheel Craft Film Reading
It is very common to see thickness readings of 31 Mil and greater.   This thick finish leaves the wheel susceptible to damage.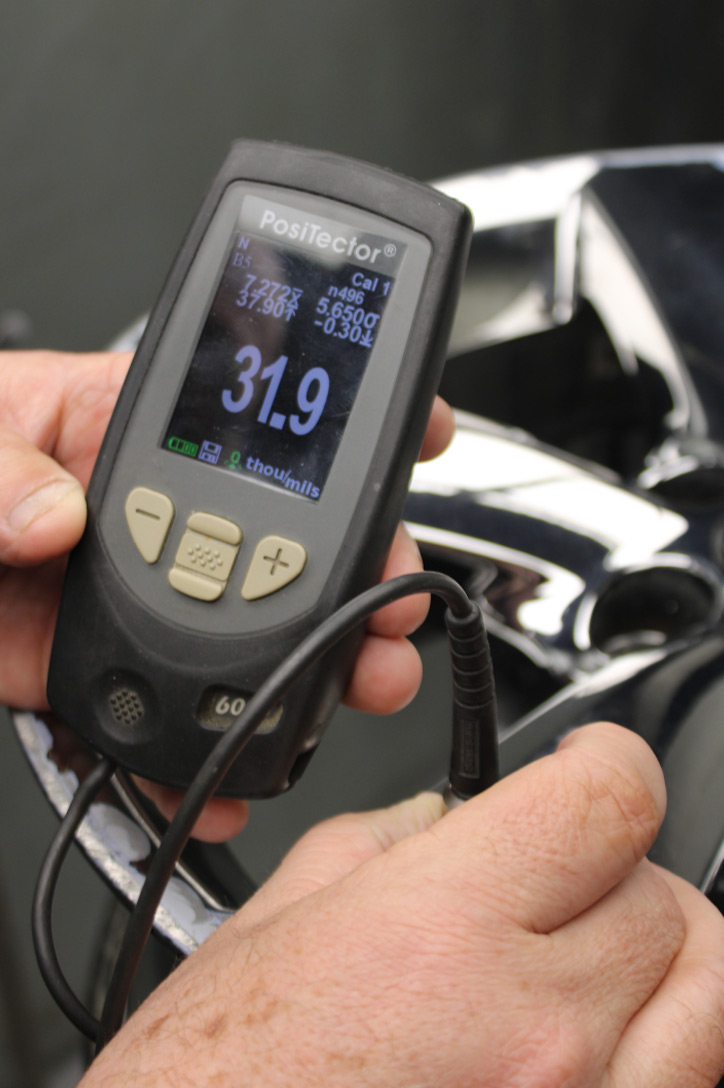 Competitor's Thickness Reading
Using an industry standard film thickness meter, Wheel Craft Finish is 6.1 Mil and the competition is 31+ Mil.    Wheel Craft's ISO Standard is 6-9 Mil.
Our Quality Policy
Wheel Craft is a PVD Chrome Finishing company delivering the highest quality wheel finishes direct to consumers.   Wheel Craft is dedicated to leading the wheel finish industry through quality, service, technology, communication and continuous improvement.   It is our policies, training, education and team stability which drives a company culture in which our employees and customers achieve success and growth.
Our Mission
Wheel Craft's mission is to consistently meet and exceed our customers' quality expectations.