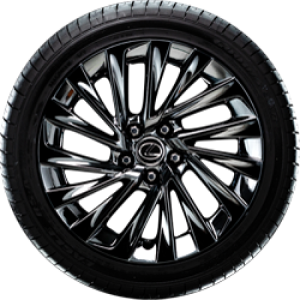 Black ICE
by Wheel Craft
Black ICE™ is the choice for consumers that want the highest quality, most reflective "Black Chrome" appearance finish for their wheels.   Black ICE is available for all makes and models up to 22" wheels.  
Bold and beautiful, Black ICE distinguishes you at every turn and ensures you'll arrive in style.
Black ICE is much more than just beautiful—our proprietary application technology forms a glove around the entire wheel that provides unmatched and guaranteed protection.