Wheel Craft Makes It Easy to Exchange Your Wheels for Bright Chrome or Black Chrome Replacements – Corvette Blogger
Nothing sets your Corvette apart from the crowd like a set of custom wheels. There are literally thousands of options available for Corvette owners, however, many owners like the factory wheel design and only wish they came with a chrome finish. If you would like to see your factory wheels in Bright Chrome or Black Chrome, check out offerings from our friends at Wheel Craft, who specialize in adding a custom PVD Chrome finish to your factory Corvette wheels, and their wheel exchange program is among the easiest in the business.
With the arrival of the C8 Corvette generation, Chevrolet made the unpopular decision to no longer offer bright chrome wheels from the factory. Thanks to Wheel Craft, you can now get the Bright Chrome Wheels you always wanted on your C8, or you can upgrade the look with Wheel Craft's popular Black Chrome Wheels that will really give your Corvette a bold new look. Wheel Craft can also apply a custom PVD Chrome Finish to ANY generation of Corvette factory or aftermarket wheels.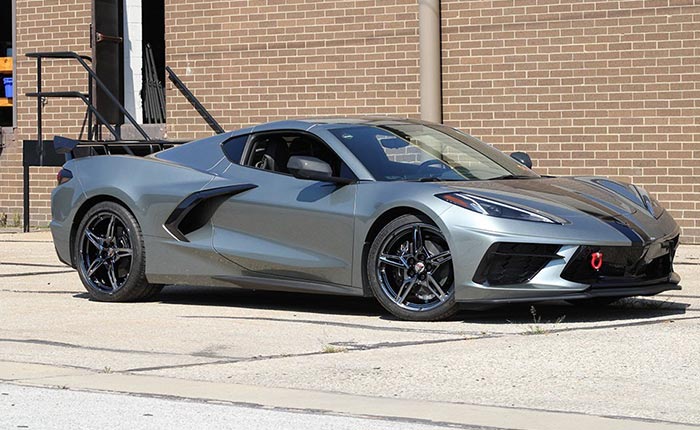 Wheel Craft specializes in a performance finish known as PVD Chrome. PVD stands for Physical Vapor Deposition and it's a process of applying a micro-thin layer of chrome onto the entire wheel. Where traditional chrome is applied by dipping the parts into a chrome chemical bath, PVD chrome is applied in a vacuum chamber, creating an inseparable bond between the chrome finish and alloy wheels. Wheel Craft then adds an acrylic clear coat that seals and protects the finish, and the process is covered under a 5-year warranty.
In addition to the popular Bright PVD Chrome and Black PVD Chrome finishes, Wheel Craft also offers custom color tints as well as custom powder coating to give your wheels a true personalized finish. Wheel Craft is equipped to repair wheels that are damaged with curb rash or other blemishes.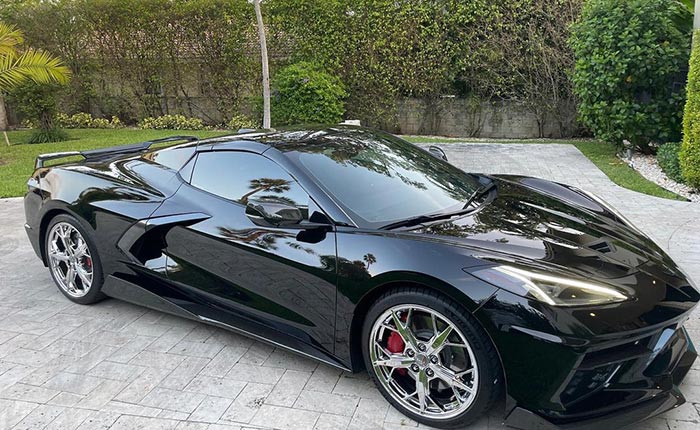 Once you have determined which PVD Chrome finish you want, Wheel Craft offers an easy wheel exchange program that leverages their inventory of factory Corvette wheels for all C8 wheel styles and many other generation's wheel styles. After you place your order, the new wheels in your chosen finish are shipped to you for installation, and then your current wheels are sent back to Wheel Craft to complete the process. In the event they do not have a set of your wheels in inventory, there is a process for sending your wheels to Wheel Craft where they are refinished in 5-7 days and then returned back to you for installation.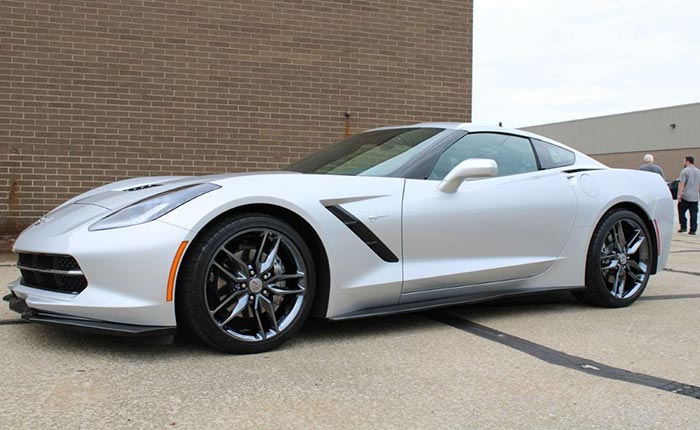 Wheel Craft's Process is very smooth and they coordinate everything with you. Wheel Craft is so certain you'll love the final appearance, they don't request a deposit in advance or final payment until the new wheels have been delivered and the customer has approved them. Finally, all wheels are covered by Wheel Craft's industry leading 5-year warranty which protects against chipping, peeling, corrosion, and most importantly brake dust burns and discoloration of the finish…the only thing not covered is your driving!

Wheel Craft is an American company based in Ohio and all work is done in the USA. Contact them today and get started on giving your Corvette a great new look with PVD Bright or Black Chrome wheels. Visit WheelCraft.com today or call 833-639-4231 and be sure to check out the virtual tour of the their facility on the Our Process page.
Previous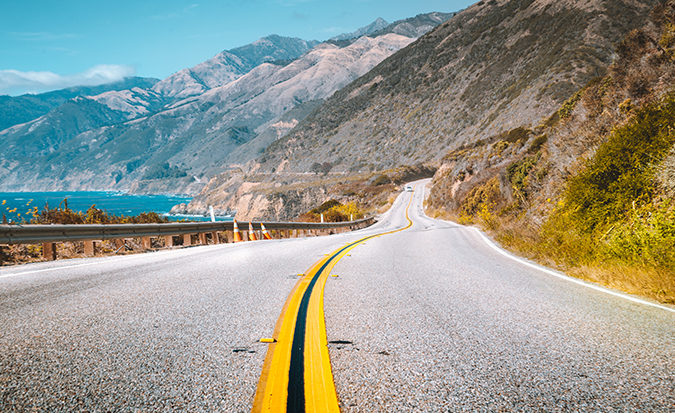 How Intuitive Bias Impacts Car and Custom Wheel Finish Buying Processes